PROJECT OMG!: EDISI KHAS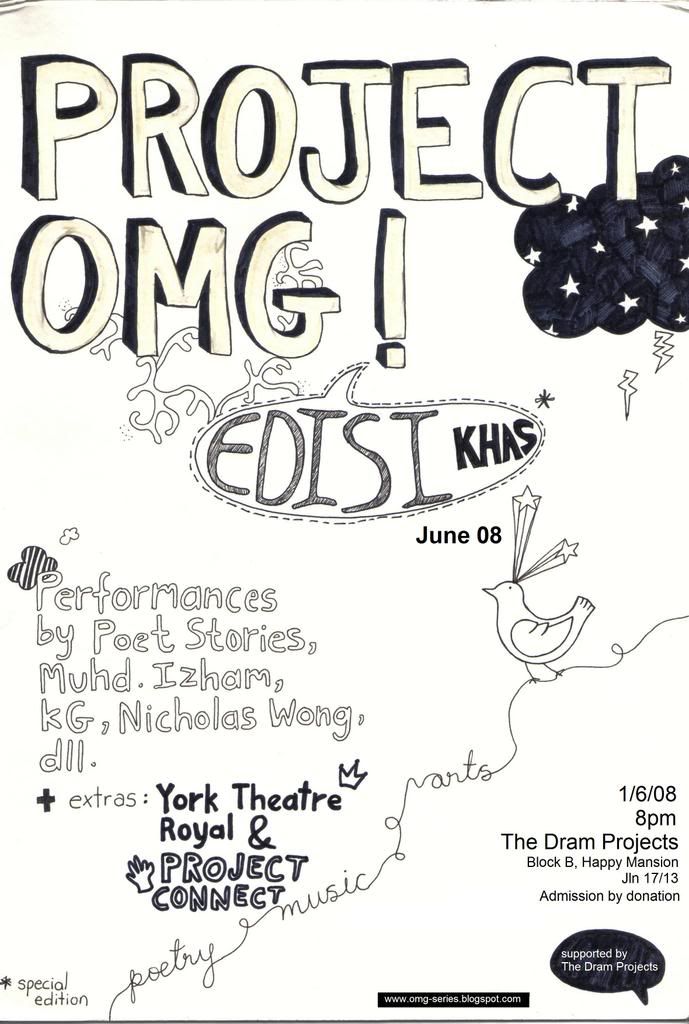 We're on! And because we can, we're making it a special edition.

Basic skelly details for the moment (because Pri's frolicking in some state up north and I am being tossed and pull in various directions [and not in some sunny state up north])

1 June 2008, Sunday
8pm
The Dram Projects, PJ

Folks on feature:

Henry Raby, Ben Winterton and Anna Wilcox from the UK
The Project Connect team, Poet Stories, kG, Nicholas Wong, Reza & Evanna
and many more

And a possible live telecast of the night over to The Fleapit in London :) It's all good.


P/s: Facebook us up!